RPM Solutions, Inc. has developed comprehensive set of tools created to allow a power plant to effectively manage all aspects of maintaining an atomizer scrubbing system. The tools, collectively known as the Atomizer Monitoring System or AMS, consist of an Inventory Management System, Standardized Procedure Repository, and Real-time Monitoring and Data Collection tools. The Atomizer Monitoring System will save time, save money and improve safety.
The Atomizer Monitoring System will: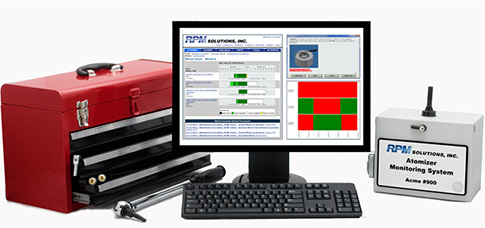 Effectively Manage Your Parts Inventory
Improve Utilization and Training of Limited Manpower
Obtain Maximum Wear Life of Components Without Increasing the Risk of Catastrophic Failure
Easily Maintain an Accurate Run-time History and Maintenance History of Components
Enhance Communication Between Management, Procurement, Operations and Maintenance
The Atomizer Monitoring System is also scalable and customizable to meet any particular needs.
For more information or to request a quote, Contact Us.