3-Piece Atomizer Design, Less Wear, Less Replacement Cost
RPM Solutions' three-piece atomizer nozzle design offers superior wear life over other atomizer nozzle designs. The three components of the new atomizer nozzle design are:
The carbide wear insert – same carbide as other RPM atomizer nozzles
The titanium cup – superior corrosion resistance and structural support
The hardened upper cup – hardened stainless steel for increased wear resistance
Prior to RPM's new three-piece atomizer nozzle design, the cup would wear out beyond the o-ring groove rendering the atomizer nozzle unusable before the carbide wear insert had achieved its intended wear life. This excessive wear on the cup may also cause balance challenges when rebuilding atomizer head assemblies as well as lead to unacceptable wear on the atomizer case ID around the atomizer nozzle holes. This wear may require the expensive structural case to be prematurely replaced due to concerns over the structural integrity of the part after excessive wear has occurred. With the new RPM three-piece atomizer nozzle design, the hardened upper cup does not wear, thus allowing for several rotations of the atomizer nozzle to occur so the user can obtain the maximum wear life of the carbide wear insert while not experiencing any wear on the ID of the structural case. All of these advantages lead to a more cost effective operation.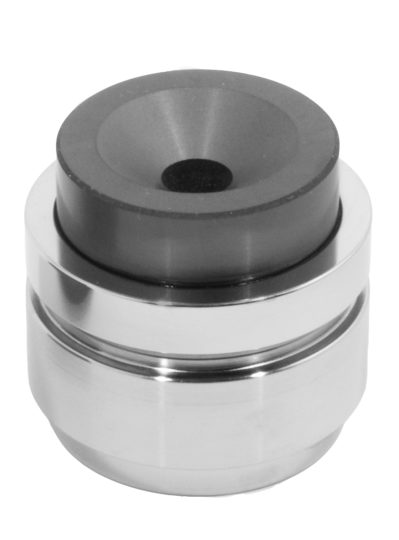 Hardened Upper Cup Design Resists Wear
The photos below demonstrate the benefits of the three-piece atomizer nozzle design. Both atomizer nozzles have approximately the same number of service hours, while the wear on the cups is drastically different.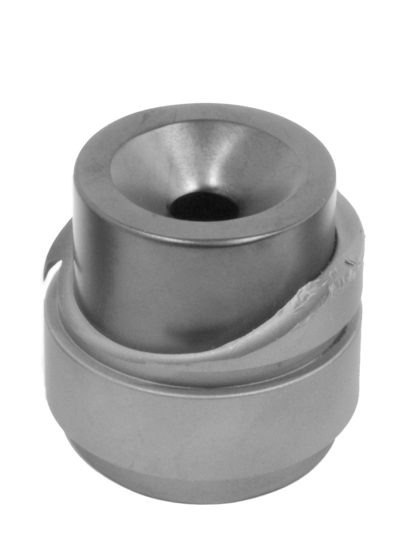 Atomizer Nozzle
Two-Piece Design
3,600 Hours of Service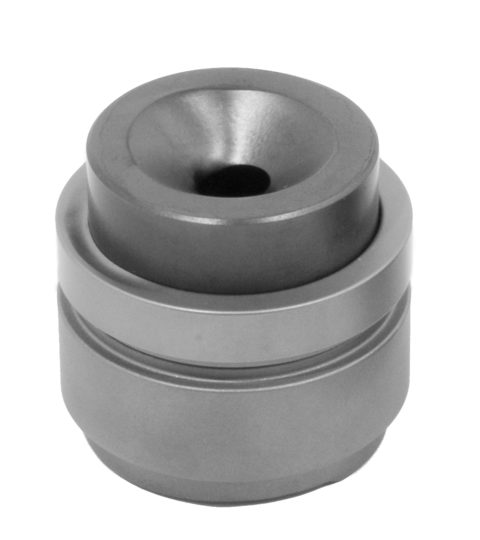 Atomizer Nozzle
Three-Piece Design
2,600 Hours of Service
Compare the wear in the two-piece atomizer nozzle cup on the left versus the lack of wear shown in the three-piece atomizer nozzle design on the right. The hardened upper cup shows little to no wear. The two-piece atomizer nozzle design has failed after just over 3,600 hours, while the projected run-life of the three-piece atomizer nozzle design for this plant is over 16,000* hours which includes multiple rotations of the atomizer nozzle.
RPM Solutions is proud to offer quality atomizer components at competitive prices.  For current pricing and delivery, Contact Us or call 1-800-348-4RPM (4776) where Shawn Veurink can be reached at extension 313.
* – Note that actual wear rate depends on environment. Your specific results may vary.